Musical Merchandise Review Magazine:
"3 out of 5 top sales women sell Wyman Pianos":
December 16, 2007
View this article from the September 2007 MMR Magazine by clicking here.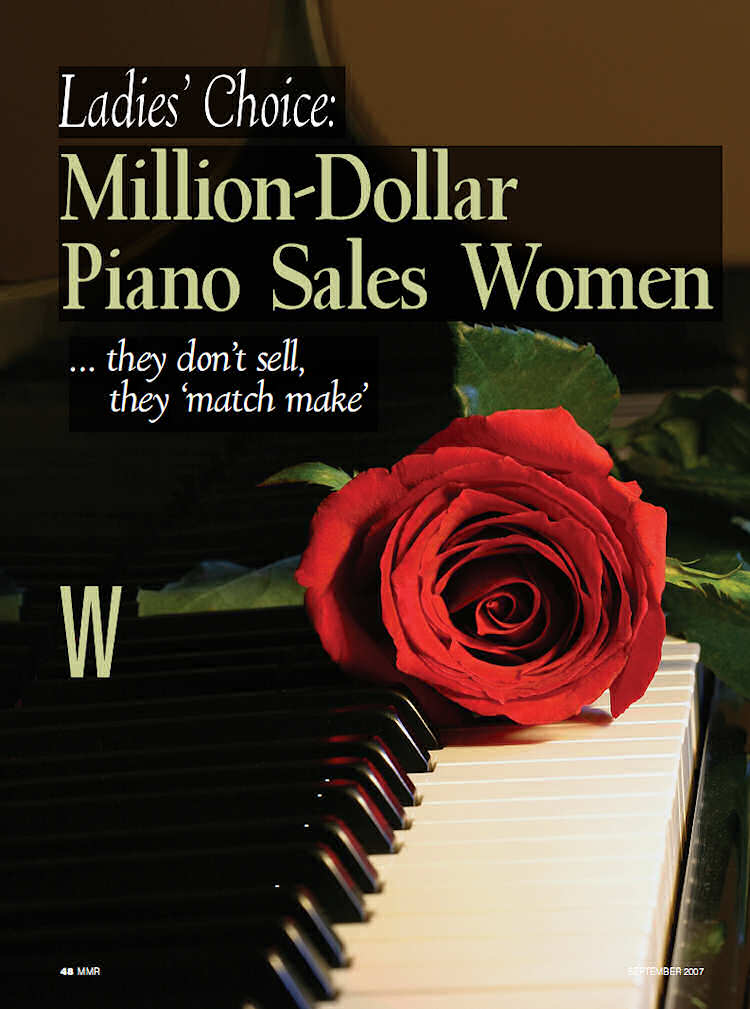 omen who excel at selling
pianos share a lot: smarts,
a passion for the business,
a love of the piano, and the
belief that being a woman is definitely an
advantage in this game. Just listen to their
language:
"I find great delight in being kind of Ďmusical
matchmakerí" says Theo Boylan of Piano Distributors
in Florida. "I put customers and pianos together
for a fulfilling relationship."
They also share one other thing: they arenít really
sure why there arenít more of them.
"I have no idea!" replies Nancy Docksey
of Denver-based Onofrio Piano when asked
why there isnít more of her gender matchmaking
people and pianos in this manner.
Others, however, point out that itís hard
work, long hours, and a tough gig for
young mothers.