NEW WYMAN GRAND PIANO SHOWN AT 2009 WINTER NAMM
January 19, 2009
PRESS RELEASE: for immediate release
Wyman Piano displayed the latest version of its popular Wyman Model WG145 HPE 4-foot, 9-inch grand piano at the 2009 Winter NAMM Show in Anaheim, CA. Beautifully finished in polished ebony, this new Wyman grand features a number of improvements that were showcased at the convention.

Product upgrades include an all-new beveled lid design, an all-new plate color and premium plate finish, oversized spaded legs with double width solid brass casters, and other cosmetic enhancements to improve value to the consumer. These product upgrades are now available on all other Wyman grand piano models and finishes as well, including the premium Wyman Pianoforte models.

George Benson, national sales manager for Wyman Piano Company said, "Dealers were impressed with the quality and value that these new Wyman pianos represent." "Classic grand piano styling with special attention to detail, coupled with traditional craftsmanship make this sturdy instrument as durable as it is beautiful. The WG145 performs very well given its small size," said Tim Laskey, Wyman president.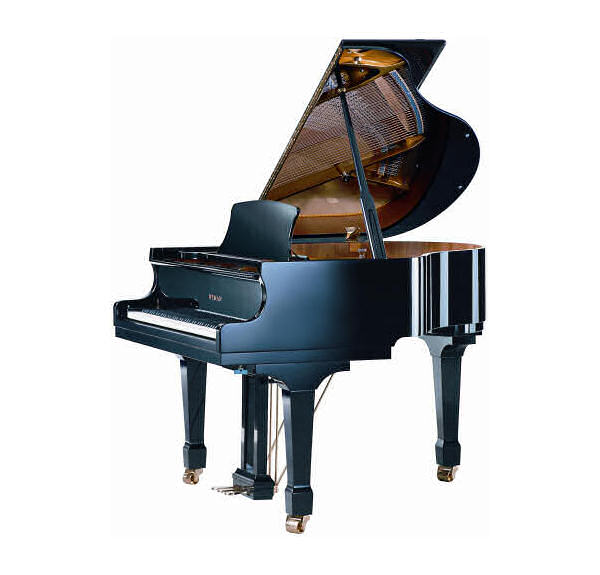 For more information contact George Benson, National Sales Manager, at 941.661.0200 or at george.benson@wymanpiano.com
Wyman Piano Company
P.O. Box 506
Colusa, CA 95932
WYMAN PIANOFORTE
"Exquisite pianos of extraordinary quality and value!"