NASHVILLE SINGER & SONG WRITER SHAUNNA BOLTON ENDORSES WYMAN PIANO
---
NEW! Sample Shaunna's New Song From Her Upcoming Album: WMA | MP3
---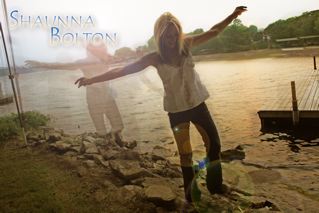 Wyman Piano Company announces the addition of Shaunna Bolton as a Wyman artist. Here is what Shaunna says about playing a Wyman piano:
"I've been playing the piano since I was big enough to climb up on the bench. I am a songwriter/artist and have played just about every brand of piano made. I had the opportunity recently to meet and spend some time with Tim Laskey and George Benson of the Wyman Piano Company. Extraordinary guys that have dedicated themselves over the years to crafting a piano that far exceeds what I was anticipating. It's not just about how a piano sounds but also how it feels. The action is as smooth as butter and sonically it is rich and round even at the bottom end, which is most impressive. It is an absolutely beautiful line of pianos that is priced well below what I think it deserves and I am truly proud and very grateful to have the opportunity to have my name associated with Wyman Pianos! Many songs will be written on my Wyman." - www.myspace.com/shaunnabolton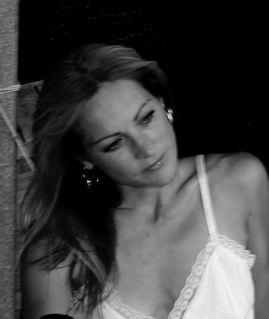 For more information about WYMAN PIANO:
info@wymanpiano.com
615.356.9143
941.661.0200
W Y M A N PIANO COMPANY
Colusa, CA USA
Shaunna Bolton is a singer/songwriter originally from Rittman Ohio. She plays the piano and the guitar and is signed to EMI Music Publishing in New York. She currently lives in Nashville and writes in New York and Los Angeles as well. She has placed songs with 3LW, Jo Dee Messina, the Baha Men, Aaron Carter, Nikki Cleary, Michelle Poe, Angela Ammons, The Honeyz, Zoegirl, and Angel Faith to name a few. Shaunna co-wrote the first track and single ("Not Going Down") on Jo Dee Messina's album, Delicious Surprise. The CD debuted on top of Billboard's Country Album Chart at 1 for 2 weeks. The song went to 28 on Billboard and 28 R&R. Shaunna co-wrote Aaron Carter's latest single "Saturday Night" with Aaron and Danny P (EMI writer/producer). The first single and title track on the latest Baha Men CD, "HOLLA!" was co-written by Shaunna. The track was also featured as the main and end title theme in the '04 summer's hit film, "Garfield The Movie". New country artist Michelle Poe's first single, "Just One Of The Boys", was co-written by Shaunna. The single spent some time on the GAC top 20 video list. Shaunna's song, "Beautiful In U," was placed in the Disney Channel's movie of the month, "Tru Confessions". Shaunna continues to perform as a pop/country artist, and has performed with Lonestar, Richard Marx, Avril Lavigne, Jo Dee Messina, Hall & Oates, Joe Nichols, The Righteous Brothers, Chicago, Beth Nielson Chapman, Neil McCoy, Steve Azar, Chuck Prophet, Marshall Crenshaw, B52's, Huey Lewis & the News, Tuck & Patti, John Michael Montgomery, and Montgomery Gentry. Shaunna is currently finishing a brand new cd, to be released in 2008.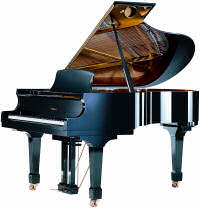 Exquisite pianos of
extraordinary quality and
value!