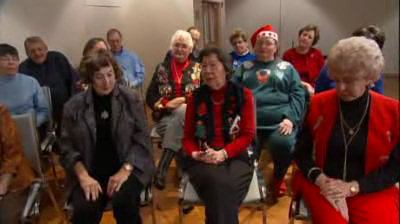 Caption: - "Learning to play the piano has helped me, a great deal, to gain more confidence."
Recreational Music Making - RMM - is a simple and rewarding program for providing a relaxing environment that adults of any age can use to learn to play piano and make music for their own satisfaction and at their own pace.
The Goals of This Program Focus On:
Providing a completely stress free and relaxed environment to take piano lessons
Learn more about music and/or learn how to play piano for your own enjoyment and pleasure
Finding out first hand that MUSIC is a life long endeavor that you can start at ANY age and have a rewarding experience!
Play for your own pleasure, following your own student based goals without any pressure from instructor's goals
You must have XviD or DIVX to play these movies. See below for more information. Click on one of these files to download them to your computer:

Low Quality: (COMING SOON) This movie clip is good if have a low speed internet connection.

Medium Quality: This movie clip is good for medium speed internet connections.

High Quality: (COMING SOON) This high quality movie clip should be downloaded if you have a fast internet connection.

If you need help, check out the tips below.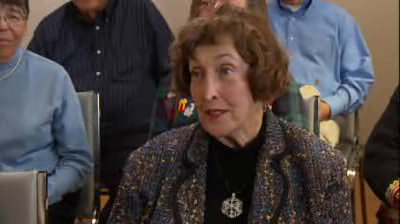 Caption: - "Who could be depressed at these lessons with all
the laughter and all the people that we are doing this with."
Tips, Tricks, and Troubleshooting:

If the video is stopping and starting too much, first try Right-Clicking on the download link and Save the file to your Hard Disk Drive first.
If you are having trouble getting the Low Quality movie file to play, you may need to update your Windows Media Player to Verison 9 or Version 11.
In order to get the XviD / DIVX based quality versions to play, you will need a video plugin to handle this video type. XviD is free, open source, and doesn't come with any kind of "extra garbage" like spyware. Download the installation file, run it, and when you are done you should be able to double click on the .avi file and it should play in your media player.
If you are still having problems getting one of these video files to play, please send a detailed email message explaining what you have tried and what error or results you are getting to:
tcn (-at sign here-) usa.com